Sheet, strip
Our consultant will save your time!

Nicholas
sales department
+38 (050) 369-66-30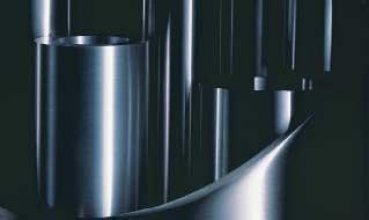 production
Heat-resistant sheet hire of mark 15KH25T made from high corrosion-resistant ferritic steel which is smelted into the open arc furnaces. The basis of the raw materials are iron chrome and Quantitative content in the material such chemical elements as manganese, titanium and silicon — less than one percent. This material is an outstanding representative of stainless alloys. A wide range of sheet metal, stamps 15KH25T produced modern industry allows equipment long time to work at temperatures up to 1100 degrees with no loss of technological qualities.
Percentage composition GOST 5632−72.
| Alloy | C | Mo | Ti | Ni | Cr | Mn | P | S | Si | Fe |
| --- | --- | --- | --- | --- | --- | --- | --- | --- | --- | --- |
| 15KH25T | ≤0,15 | --- | Of ≤0.9 | --- | 24−27 | ≤0,8 | ≤0,035 | ≤0,025 | ≤1 | basis |
dignity
The main performance parameters of the material is directly dependent on its quantitative and qualitative composition. High content material of chromium causes excellent resistance to corrosion damage. Chromium forms on the surface of the prefabricated durable protective film oxide type, which protects the product from damage, and additional alloying ensures the stability of working characteristics of raw materials and increases its resistance. High iron content significantly reduces the alloy.
application
Flats brand 15KH25T tech and high-temperature resistant widely used in various industries. The unique working characteristics of the alloy make it possible to apply it in the aviation, petrochemical, engineering, metallurgy, including for welded structures and fasteners not exposed to shock loads. High wear resistance and heat resistance of steel 15KH25T, resistance to the action of aggressive environment, allows her to apply where the operation of equipment associated with contact with hot aggressive media — chemical reactors, tanks, columns synthesis.
buy at best price
A wide range of heat-resistant sheet hire of mark 15KH25T always available in stock, LLC «_". Prices on products of similar materials presented on our website do not include additional cost and affordable way of placing order and choosing the most suitable shipping option will ensure maximum comfort to the buyer. A huge variety of sizes and brands of products from high-alloy alloys we will pick up the necessary material to solve any most complicated industrial tasks.