Sheet, strip
Our consultant will save your time!

Nicholas
sales department
+38 (050) 369-66-30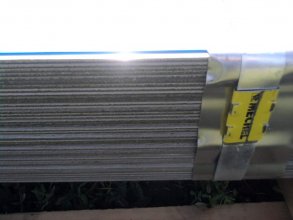 relevance
Sheet marks 20H23N18 corrosion-resistant, high-temperature made from austenitic steel. Based on iron, Nickel and chromium. Optimally balanced composition of alloying elements gives the sheet a high-temperature strength and resistance to corrosion. This material is an outstanding representative of stainless alloys. Rolled sheet marks 20H23N18 produced by modern industry is able to work effectively for a long period of time at temperatures up to 1050 degrees.
COMPOSITION
Percentage composition according to GOST 5632−72.
| Alloy | C | Si | Cr | Ni | Mn | P | S | Fe |
| --- | --- | --- | --- | --- | --- | --- | --- | --- |
| 20H23N18 | ≤0,2 | ≤1 | 22−25 | 17−20 | ≤2 | ≤0,035 | ≤0,02 | basis |
application
Such high-tech and high-temperature resistant material widely used in various industries, from the formation of pipeline systems to the nuclear industry. The unique working characteristics of the alloy make it possible to use it for the production of muffle furnaces, heat shields, parts of burners and combustion chambers, turbine blades, uncooled surfaces of steam boilers. High wear resistance and heat resistance of the sheet marks 20H23N18, resistance to the action of aggressive environment, allows her to apply where the operation of equipment associated with contact with hot aggressive environments in a wide temperature range
BUY AT best PRICE
Company «_" implements sheet 20KH23N18 at a reasonable price from the manufacturer. The level of service and quality of products at the European level. Our website contains the most current information. Our managers are always happy to help in the choice of products. Implementation of orders takes minimal time. Wholesale buyers get a preferential discount.