Sheet, ribbon
Our consultant will save your time!

Nicholas
sales department
+38 (050) 369-66-30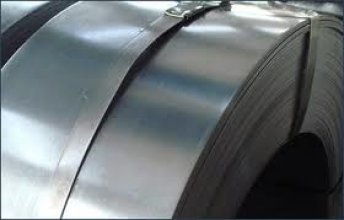 CHARACTERISTIC
The alloy 36НХТЮ refers to a steel of dispersive-hardening type. The triple base of a similar material containing a ferruginous, chromium and nickel fraction predetermined high anticorrosive properties. Additional doping with a number of chemical elements with unique qualities such as aluminum, titanium, manganese, silicon and some others has significantly increased the initial operating parameters of the raw materials. Exceptional advantages of the sheet and the 36NXTU brand are very popular in all branches of modern industry.
Percentage of GOST 10994−74 .
| Alloy | C | Al | Fe | Ni | Cr | Mn | P | S | Si | Ti |
| --- | --- | --- | --- | --- | --- | --- | --- | --- | --- | --- |
| 36NXTU | ≤0,05 | 0.9−1.2 | 43.6−48.8 | 35−37 | 11.5−13 | 0.8−1.2 | ≤0,02 | ≤0,02 | 0.3−0.7 | 2.7−3.2 |
PROPERTIES
A high elasticity index and a significant temporary resistance of the material allows the use of a sheet and a 36NXTU tape to produce elastic elements of high sensitivity. High levels of corrosion resistance have led to the use of parts from similar raw materials in highly aggressive industrial environments. Thus, the sheet and the 36NXTU tape are used in the most important sectors of the oil and energy complex of modern industry. Excellent resistance to high temperatures in the working area allows the use of similar products in different climatic conditions, and the resistance to the destructive effect of corrosion caused the use of semi-finished products 36HXTU in various gas environments. In addition, this alloy perfectly resists high loads during operation, without losing its performance characteristics and maintaining the stability of its shape.
APPLICATION
Dense oxide film on the surface of the alloy due to the high content of nickel and chromium reliably protects the parts from damage. The 36НХТЮ grade sheet and ribbon are actively used for the manufacture of gas turbines that experience not only aggressive environmental influences during operation, but also high loads against the background of high temperature conditions. Also, a sheet and a 36NXTU tape are in demand in heat installations or power equipment. The scope of the alloy is very diverse: from the production of parts and structural elements of jet engines to boilers of nuclear complexes.
BUY AT THE OPTIMUM PRICE
On the website of OOO «_" there is a huge selection of products from precision materials, including the 36NHTU alloy. Convenient delivery and constant attention to the customer will make the purchase at us as comfortable as possible, and the compliance of all semi-finished products with high quality standards will guarantee reliable operation of the products on any The various parameters of the products presented in our 36NXYuYu alloy warehouse make it easy to find the right option to implement any engineering concepts.