Sheet, plate, tape, foil
Our consultant will save your time!

Stanislas
sales department
+7 (905) 233-21-42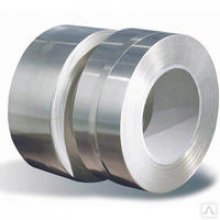 Due to the well-balanced composition and the presence of a number of valuable alloying components, the XN32T tape has unique characteristics. The high heat resistance of this raw material makes it possible to use it in the production of structural components of equipment, the operating temperature of which can reach eight hundred and fifty degrees on a Celsius scale. Significant resistance to an aggressive environment of both liquid and gaseous character makes it possible to actively use such a band in the modern chemical industry.
COMPOSITION
Percentage of GOST 5632−72 .
| Alloy | C | Ti | Fe | Ni | Cr | Mn | P | S | Si | Al |
| --- | --- | --- | --- | --- | --- | --- | --- | --- | --- | --- |
| ХН32Т | ≤0,05 | 0.25−0.6 | 41.4−50.75 | 30−34 | 19−22 | ≤0,7 | ≤0,03 | ≤0,02 | ≤0,7 | ≤0.5 |
TREATMENT
To improve the properties of the material, the strip can be further subjected to heat treatment. Quenching at t ° from 1000 to 1200 ° C, followed by cooling in the open air. In the process of this action, the internal stresses obtained during manufacturing are removed and the strength index increases.
APPLICATION
High resistance to corrosive processes of various types, as well as the ability to withstand significant temperature changes during operation, is the fundamental criterion that ensures the reliability and durability of the XN32T tape in oil and gas equipment. Another industry, for which a range of this type is very relevant, is the chemical industry.
BUY AT THE OPTIMUM PRICE
Qualitative manufacture with constant control over observance of the requirements of technological discipline, absolute conformity of the tape of brand ХН32Т to all items of normative documentation, as well as low cost of products determine the great popularity of such material for the needs of modern production. The entire range of such products is represented on the website of LLC «_" .The sincere attention to the needs of each customer and the prompt registration of the order, regardless of its value, are the hallmark of our company.