Sheet, tape, foil
Our consultant will save your time!

Alexey
sales department
+38 (093) 727-19-11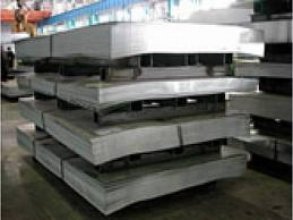 RELEVANCE
The sheet, tape, foil is made of high-alloy alloy ХН38ВТ with high indicators of heat resistance. A similar composition based on iron and nickel with the addition of a number of chemical additives is highly efficient when working in harsh industrial conditions.
COMPOSITION
The composition contains from thirty-five to thirty-nine percent nickel and from twenty to twenty-three percent chromium. The basis of the alloy is iron, and as additional alloying components can act sulfur, manganese, tungsten, as well as titanium and other elements.
Percentage of GOST 5632−72 .
| Al | C | Ti | Fe | Ni | Cr | Mn | P and S | Ce | Si | W |
| --- | --- | --- | --- | --- | --- | --- | --- | --- | --- | --- |
| ≤0.5 | ≤0.8 | 0.7−0.12 | 31−41.44 | 35−39 | 20−23 | ≤0,7 | 0.02−0.03 | ≤0,052 | ≤0.8 | 2.8−3.5 |
Heat resistance of sheet, tape, foil brand ХН38ВТ depends primarily on the strength of atomic compounds in the structure of the material. According to this indicator, all such materials can be divided into two types: heat-resistant and heat-resistant. As a rule, heat-resistant steels are able to effectively withstand temperatures exceeding six hundred degrees Celsius in a certain time interval.
APPLICATION
Flat rolling brand ХН38ВТ is in demand in many areas of the modern production complex. Due to their high operating parameters, the sheet, tape, and foil of the brand ХН38ВТ proved to be quite successful when working in a gas environment. Therefore, the main area of use of semi-finished products of this type are gas supply systems and heat and water supply to houses, building structures, food and chemical industries, and the aviation industry. It should be noted that the performance of semi-finished products of this type will depend not only on their chemical composition and processing method, but also on the load distribution schemes for the part during operation. So the stability of the product to the dynamic effect of the gas velocity flow or variable load of different amplitude and frequency will differ significantly in the time of reliable operation.
BUY AT THE BEST PRICE
On our site we offer a wide range of products from chromium-nickel alloys. High quality products and the absence of intermediaries determine the most favorable conditions for the purchase of sheet, tape, foil brand ХН38ВТ for solving any production problems. Delivery in the shortest time in any region of the country and abroad, the compliance of products of regulatory documentation has long won the trust of regular customers. Due to the reasonable cost and a wide range of semi-finished products, chromium-nickel alloys enjoy constant popularity in all spheres of production.