News
21 June 2017
China does not intend to reduce volumes of production of steel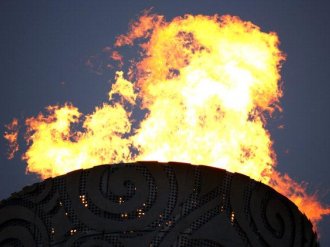 The Chinese national Bureau of statistics released the results of the activities of the steel sector in may. In accordance with them in the past month, Chinese manufacturers have produced 72,26 million tons. This figure is slightly below the record level in April, when production totaled 72,78 million tons. But compared to may in 2016 the results improved by 2.5%. From January to may this year, China issued 346,8 million tons of steel products. Compared to the same period of 2016, the indicators showed an increase of 4.4%.
According to analysts of the company Galaxy Futures, growth in 2017, was justified by the expansion of production of long products. The first half of this year, China has closed many small businesses. They were engaged in the production of low-quality reinforcement. As a result, there was an increase in the cost of production of large enterprises and the increase in demand. It is likely that this month the production of steel in China will be reduced. The reason for the decline will become a seasonal deterioration in market conditions. Now China is in the rainy season, which decreases the activity of the construction sector. Despite this margin in the manufacture of the valve is not too decreased. She continues to exceed 1000 yuan is about 147 USD per ton. It is quite clear the interest of the metallurgists of China in high volumes of metal smelting.
Amid declining production of the final communiqué for the EU-China summit in Brussels was not signed. Trade steel products and the excess of his proposals on the global market is one of the causes of mutual discontent. Also the main contradictions can be attributed to the reluctance of the EU to consider China as a country with market economy. This attitude has a significant impact on the conduct of antidumping investigations.
View all news
Our consultant will save your time!

Nicholas
sales department
+38 (050) 369-66-30