News
28 June 2017
Severstal: the agreement signed with Mefro Wheels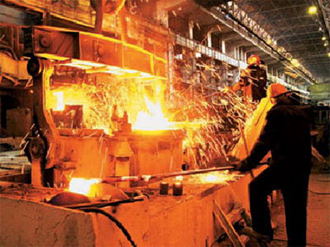 Severstal signed an agreement with the company Mefro Wheels. Rather, with its Russian divisions — Metro of oils Russia Plant Togliatti and Metro of oils Russia Plant Zainsk. The agreement concerns the supply of metal. The period envisaged by the agreement — the second half of 2017. Also the agreement stipulates participation of the Cherepovets steel mill, part of «Severstal Russian steel». The company will supply hot-rolled sheets. Also in the list of supplies included pickled hot-rolled steel in the form of strips.
Provides cleaning and cutting of steel hot-rolled strip steel. To do this procedure will be service centres of the units. Strip and hot rolled pickled hire is designed for the production of wheel discs. After manufacture they can be installed on trucks and cars. While cars can be not only Russian. Products are suitable for foreign brands, whose production is localized in the Russian territory, in the CIS countries.
It should be noted that for Severstal the conclusion of such agreements is not new. With most companies, both Russian and foreign industry cooperation is carried out with long-term contracts. They provide for fixation of value, volumes. Terms range from three months to a year. This approach effectively stabilizes the relationship and brings a certain predictability in terms of commercial policy. Partners can engage in joint planning of the budget, to focus on issues to resolve which is impossible in the spot order. For example, it may be the adaptation of technology to meet the needs of each individual customer. Or assign personally hand-picked teams to service a specific customer.
View all news
Our consultant will save your time!

Nicholas
sales department
+38 (050) 369-66-30