News
17 July 2017
Australian mine Nova will be released on the planned capacity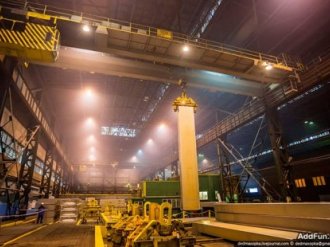 It is expected that by the last day of the month for mine, Nova will be released on the stated design capacity. Western Australian mine must ensure that the annual production of Nickel, cobalt, copper in the amount of 1.5 million tons. Details about the mine said the Independence Group. The introduction of the washing plant into operation took place in October last year. Since then, the production work in discrete mode. This gave the opportunity to test the technological preparation of the entire facility and installed equipment. While the possibility of optimizing the production was completely absent. After production started in the largest stope development from the existing factory was launched uninterrupted operation mode.
Before the end of this month, the factory must be made the delivery of the first batch of concentrate of Nickel and copper. Deliveries be made will be from the port of Esperance. The volume of the concentrate of Nickel will be about 6.7 thousand tons. The amount of concentrate of copper will reach 5.6 thousand tons. To date, the Independence Group signed two agreements concerning sale of concentrate of Nickel. One company — a division of BHP Billiton, Nickel West. The second contract is for supply of concentrate copper signed with Trafigura.
Meanwhile, the world's largest producer of copper, Chilean Codelco, successfully returned to profitability. The first quarter of this year was completed plus. Pretax profit amounted to 534 million USD. In the same period of 2016, the company showed a loss of over 450 million USD. The company managed to achieve success by reducing costs. The role was played by the growth of the global cost of copper. The peak in prices was observed at the end of February 2017. However, since metal prices went down.
View all news
Our consultant will save your time!

Nicholas
sales department
+38 (050) 369-66-30