News
5 July 2017
Company Cliffs Natural Resources will build a new plant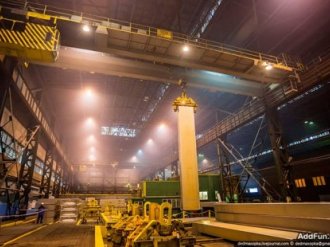 Company Cliffs Natural Resources, being the largest American producer of iron ore, plans to build a new enterprise. They will become the factory specializing in manufacturing hot briquetted iron. The steelmaking industry uses these products as raw material. The cost of the project amounts to 700 million USD. The proposed location of implementation — district of Toledo, Ohio. More specifically, if is the territory of the river port. The company said that this land was purchased in 2008. The location of the future plant is highly profitable. It will be located near the metallurgical mini-plants. They may become buyers of products. Also, the benefit lies in the possibility of supplying cheap local natural gas.
Cliffs Natural Resources signed a contract with Midrex Technologies. The company is engaged in the design of the module performance. It is designed for a capacity of 1.6 million tons of hot briquetted iron annually. Also this company is delivery of equipment for the module. However, Cliffs recognizes the financial issue is still not resolved fully. For this reason, the company is actively looking for co-investors. However, the start date of the project implementation has already been appointed. The construction will be launched in the first half of 2018. That to the first supply, presumably they will fall into the mid-2020.
Lorenzo Goncalves, President and CEO of Cliffs said that us steel production can pollute the atmosphere much less. The comparison is with Chinese steel mills, using mostly agglomerate. While national manufacturers prefer to use pellets.
View all news
Our consultant will save your time!

Nicholas
sales department
+38 (050) 369-66-30