News
19 July 2017
Company of Hungary will start new production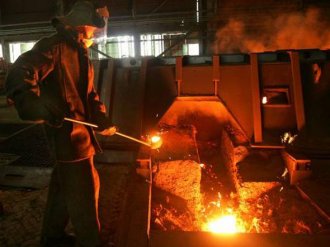 We are talking about the land Mine Southern Area relating to a copper mine, Olympic Dam. The mine is located in South Australia. As for BHP, an Australian company actively engaged in the expansion of the underground development. For the last four years the mining company has invested in such projects at Olympic Dam order А250 million USD. Earlier, Hungary decided to abandon the expansion to obtain raw materials in an open way. Preference was given to underground mining. This will increase annual production capacity. By 2025 this figure is expected to reach 450 thousand tons of ore.
Hungary the company invests not only in the development of the South Australian mining production and its expansion. The investments are invested in upgrading the ground infrastructure. Mine will soon be produced increasing the volume of received raw materials. Also measures will be taken to increase the percentage content of copper in the ore. Not only does the Olympic Dam mine will increase production of the red metal. The government is planning to increase its production volume will be about 1 million tons annually. Such indicators have been proposed to maintain for two decades.
Another project of the Corporation of Hungary will be implemented in Western Australia. In the initial stage of construction of the South Flank, the company will invest 184 million USD. The total cost of the project amounts to USD 3.2 billion. Finally it is approved in 2018. Deliveries of iron ore is expected to begin in 2021. The cost of raw materials, experts estimate 30−40 USD/ton. For the extraction of raw materials and their delivery to the port is ready to use infrastructure Mining Area C. This area is part of a huge complex Yandi. Annual extraction of ore it reaches 80 million tons.
View all news
Our consultant will save your time!

Nicholas
sales department
+38 (050) 369-66-30