News
24 July 2017
Malaysia is not going to allow the mining of bauxite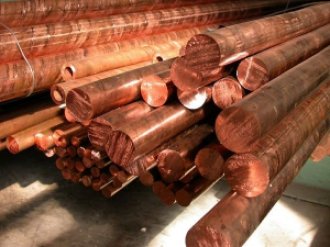 Malaysian authorities have extended difficult regarding the bauxite mining. His deadline is December 31 this year. Initially a three-month ban imposed early last year. However, it has since been repeatedly extended. The status of a major exporter of bauxite Malaysia acquired in 2015. The reason was the Indonesian ban on foreign supply of rough non-ferrous metals. Until 2015, Chinese manufacturers actively acquired considerable amounts of Indonesian bauxite. However, after the ban was shifted to Malaysia. As a result, the volume of its exports has expanded. If in 2014 this figure reached about 3.5 million tons in 2015, the volumes amounted to over 20 million tons. While about 50% of imported bauxite China accounted for products of Malaysia.
However, the expansion of the supply of backfired. Active development of bauxite destined to China, was conducted in violation of environmental standards. In the end, there was a significant environmental pollution. The main purpose of the ban was the authorities ' desire to enter the industry in a civilized fashion. It was initially supposed to remove it after acquiring Malaysian companies better equipment. This approach was to reduce the damage to the environment. Today, however, this good purpose was not achieved. The last 1.5 years Malaysia is engaged in the export of bauxite, extracting them from their own vaults. They were formed in the process of boom in the province of Penang, in the area of Kuantan port. The Ministry of natural resources and the environment have provided their own data on external supplies. According to them, in 2016 and in January-February of 2017, the volume reached 3.25 million tons. The reserves of bauxite decreased with up to 2.15 million tons from 5.4 million tons.
View all news
Our consultant will save your time!

Alexey
sales department
+38 (093) 727-19-11