News
2 July 2017
Under the assumptions of the BMI global production of copper will increase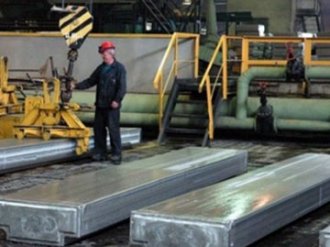 Its forecast for production of copper was made by the company BMI. In accordance with it in the coming five years, the global production of copper from raw materials will increase. The average annual increase will be 4.1%. By 2021 at the current volume of production will reach 23.7 million tons. While at present, extraction will be approximately 20 million tons. This significant growth will be achieved through the implementation of a certain number of major projects. Also the impact of the increase of the raw material obtained from mines with small operating costs. However, in 2017 the industry is not excluded downturn. Cause it can the various conflicts, strikes, involving Indonesian and Latin American businesses.
The company's specialists believe that the fastest way to increase Peruvian production of copper. In 2016, Peru received about 2 million tons of the red metal. In the end, the country ranked second after Chile on the supply. The third position went to China. This year's copper mines Peru in assumptions will increase the metal production to 2.6 million tons. By 2021, the volume may increase to a level of 3.7 million tons/year. Accordingly, each year increase in the average would be 10.2 percent.
Chile without a doubt will be in the first place. However, the share of Chilean copper on the world market will decrease in 2021 to the level of 24.7%. This year, the figure is 27.2%. But in 2017, the production volume will decrease to 5.4 million tons. Last year the volume reached 5.5 million tons. However, after the recession is expected to increase to 5.9 million tons. The main problem is the decline in the quality of Chilean ore, water problems and labor conflicts. From the Chinese copper mining companies also do not have to wait for high growth. In 2017, the figures will not exceed 1.8 million tons.
View all news
Our consultant will save your time!

Vitaliy
sales department
+38 (095) 209-60-73