News
10 July 2017
RMK busy environmental safety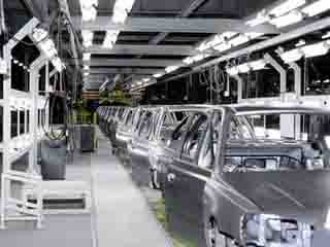 Representatives of the Russian copper company, covered the principles of environmental safety, involved in the production. Acquaintance with them was at the forum «Morning-2017». The company successfully reduces negative environmental impacts, using all available methods. The innovative mining equipment, plants, effectively capture emitted fumes and dust. Irrigation is fixed by dusting the surface. As an example, was considered Miheevsky mine. At the plant of the external slopes along with the slope of the dumps is covered in fertile soil. Additionally, the land sown perennial herbaceous plants.
All the enterprises Russian copper company envisages measures aimed at protecting water resources. Each mine uses a closed system of circulating water supply. The main objective of the environmental policy of RMK in the areas of presence — protection of the environment. To this end, the company develops environmental protection measures. They are aimed at prevention of negative consequences. To a minimum reduces the negative impact on the atmosphere, groundwater, surface water. Introduced sound management of waste, protection of flora, fauna, soil protection.
An additional advantage of the company is elaboration of protective actions in parallel with design of new businesses. For example, when designing Tominsk GOK project was studied decision about the contamination of the environment with endogenous fires. We are talking about Korkinsky coal mine. To solve the problems of the planned elimination of the cut. This will fill backfill material. In General, the cost of environmental measures for the last five years is about 8 billion RUB.
View all news
Our consultant will save your time!

Alexander
sales department
+38 (063) 073-44-92