News
20 August 2017
Chile is ramping up production of copper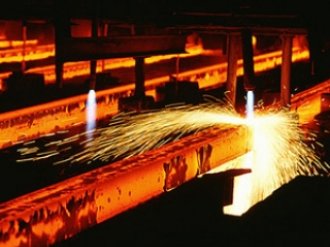 Chilean companies continue to increase the production of refined copper. No exception of the mining and metallurgical Antofagasta. In the second quarter of this year it has increased production volume by 1.5% compared to the same period in 2016. As a result, the figure was 174 000 tonnes. Ivan Arriagada, who is the head of the company reported more positive results in 2017 showed the copper sector. Especially well proved Antucoya and Centinela. Production of metal and cost expectations of the company. Accordingly, annual guidance unchanged.
A decrease in the overall financial costs of the company. They were made possible against the backdrop of increasing production volumes on mining and Centinela. According to preliminary calculations, the amount of produced copper will reach in the current year, from 685 to 720 thousand tons. Last year, Antofagasta has increased its production of refined copper production by 13%, which amounted to 709,4 thousand tons. Production benchmark set by the company before the end of 2016, ranged from 710 to 740 thousand tons. The attention lately focused on the lower limit of the range.
Another project Antofagasta implements together with the Japanese Corporation Marubeni in the North of the country. In a joint project aimed at the production of the red metal to the representative of Japan owns 30%. Accordingly, 70% is accounted for by a Chilean company. At the end of July this year was the commissioning of Antucoya. The production capacity of the project will amount to 86 000 tonnes of copper annually. Financial investments in the project exceeded 1 billion USD. At the expense of his own share in the development of copper production at the new Japanese company will increase the supply of 150 000 tonnes / year.
View all news
Our consultant will save your time!

Nicholas
sales department
+38 (050) 369-66-30