News
13 August 2017
Chile: the SEA has approved the project of the Corporation BHP Billiton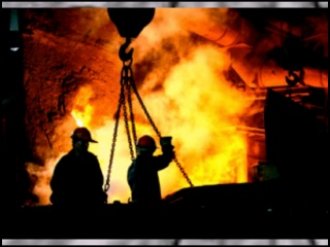 Chilean environmental organization SEA has approved the project developed by the Australian Corporation BHP Billiton. Its main objective is the expansion of the productivity of the enterprise Spence focused on the extraction of copper. The cost of the project is about 2.5 billion USD. The project included the construction of the plant involved in the preparation of raw materials to the processing plant. Such a construction should contribute to the growth of production volumes. In addition, the new plant will allow for 20 years to increase operational cycle of the enterprise.
Last year the company produced 167 thousand tons of cathode copper. For the company BHP Billiton this Chilean copper producer will take the second place. The leading position is a plant Escondida. On it in 2016 launched a project for reconstruction of production facilities and increase their productivity. It should be noted that Chile remains in first place in the world ranking for the development of copper reserves and copper raw materials. However, the decrease of ore quality. Accordingly, Chilean companies of the copper sector in the near future, we will need to invest heavily in expanding the raw material base. The same applies to increasing environmental safety.
Another project of the Australian corporations — the modernization of copper-smelting plant at the mine Olympic Dam. In it, Hungary is ready to invest about $ 273 million USD. The improvement of equipment and infrastructure will be part of the program overhaul. Its implementation will begin in August of this year. The duration of the campaign will be about 3.5 months. The project is planned to reconstruct the kiln, remove the outdated electroslag furnace and install a new one. Also scheduled to replace the electrostatic precipitator.
View all news
Our consultant will save your time!

Alexander
sales department
+38 (063) 073-44-92