News
28 August 2017
The European Commission has established a tax on imports of steel from China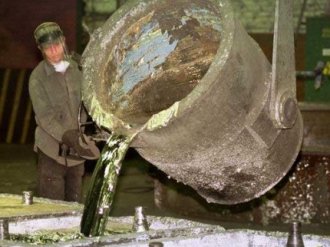 The European Union decided to impose duties on Chinese imports of industrial products. The solution of the metals from China, which are resistant to corrosion. The fee is set in the range of 17.2% to 28.5%. This measure of the European Commission was not a surprise to the world community. It is the last in the list of the opinions about importing products from China. Installation fees will be implemented on the basis of primary documents relating to steel products. It also includes the applicable fees for the cold — and hot-rolled coil goryachekatny. Before making this decision, the European Union has already filed a note in July 2017. Its content was related to installing the final size of the customs tax on the products of China. The EU also considered the minimum cost goryachekatny coils from Russia, Iran, Brazil, and Ukraine.
Customs duties concerning the import of rolled products made of steel alloy and iron. Materials that are coated with zinc and aluminium and non-alloy steel, are also in this list. Taken into account products with coating and without coating. Roll and sheet steel with addition of titanium, carbon, vanadium and other compounds is also included in the list. For the last five months imports by China steel hot-dip galvanizing has increased significantly. The value reached 47%, which is 1.48 million tonnes. In July Chinese production of rolled steel increased by 2.2%. In the same month, China exported about 7 million tons of steel products. However, compared with last year, the Chinese production there is a decline. The volume of exports fell by almost 29%.
View all news
Our consultant will save your time!

Alexey
sales department
+38 (093) 727-19-11