News
2 August 2017
Indonesia: the crisis in the Nickel sector is growing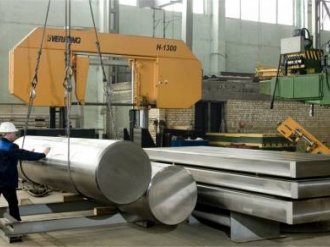 Association of the enterprises of nonferrous metallurgy Indonesia ISA has published data relative to the production of Nickel cast iron. In July once again increased the number of enterprises that stopped as a result of the reduction in the cost of Nickel losses. In June there were 13, in the following month was 17. An opinion was expressed by Deputy Chairman of the Association Jonathan Handojo. In his opinion, the main cause of the crisis lies in changing the Indonesian authorities earlier policy. It banned the export of mineral raw materials. The ban was put into effect in 2014. Then company of Indonesia and China have begun to actively build companies for the development of Nickel-containing cast iron. At the same time in the production process of the Indonesian steelmakers used domestic raw materials previously imported to China.
The problems began in early 2017. The government has allowed certain companies to resume export of Nickel raw materials in China. In the end, Chinese companies have reduced purchases of cleaned Nickel, its cost has dropped significantly. Fell accordingly and the price of Nickel-containing cast iron.
However, the permission to export ore from the country to not so easy. Pre-Indonesian producers need to create their own refining capacity. Take, for example, the company PT Ceria Nugraha Indotama, her license based on the year. During this time, the company is able to export 2.3 million tonnes of Nickel raw materials. The permit was issued in June 2017. Before that, the manufacturer has assumed the obligation to build smelter. It will be built in the South-Eastern part of the island of Sulawesi. Despite some remaining restrictions, the balance in Indonesia's Nickel sector is broken.
View all news
Our consultant will save your time!

Nicholas
sales department
+38 (050) 369-66-30