News
22 August 2017
The cost of Chinese steel in 2017 will remain high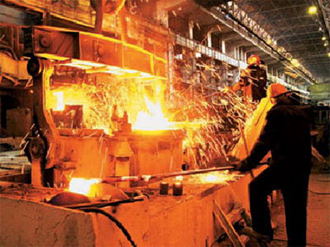 It is assumed that the cost of Chinese steel will fall for this year. This conclusion was made by Japanese company Nippon Steel & Sumitomo Metal Corp. It is based on the infrastructure projects to China. On their background the demand for construction. Last week, steel futures in China for rebar increased to the level of four-year highs. The result was increased concern about possible tension of steel supply. It is associated with the activities of Beijing in relation to stop low-quality production facilities that produce steel. Chinese steel sector is constantly increasing. There are results of the production reach record levels. However, local usage has reduced exported in the first half of this year, the volumes of metal to almost 30%. Due to the changes of the observed increase in export margins for steelmakers of Japan. They deliver to the external market, over 40% of its products.
As stated by the Vice-President of the Japanese company, the incentive of Beijing has increased the economy of China, coupled with its internal consumption. They probably will remain stable even after the Congress of the Communist party of China in autumn. During the first half of the year China's economy grew faster than expected. The main goal was to increase growth to the level of more than 6.5% per year. Most steel manufacturers China get income. The cost of Chinese steel will be approximately at the level of the current year. However, hasn't gone anywhere significant potential threat to the steel sector. We are talking about the possibility of imposing trade restrictions on the part of America. However, in the case of steps toward curbing imports of steel products, there will be huge response in other countries. The loss of sales opportunities in steel products will be launched in Asia, together with Japan, which has a negative impact on local markets.
View all news
Our consultant will save your time!

Vitaliy
sales department
+38 (095) 209-60-73