News
8 August 2017
VSMPO-AVISMA's Birthday was celebrated in a big way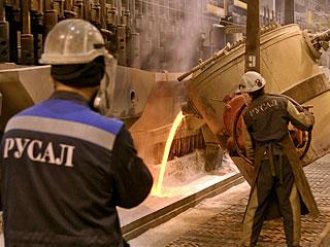 30 Jun titanium giant VSMPO-AVISMA started to celebrate his 84th Birthday. The official part of the celebration started with a General meeting where were solemnly handed over to both corporate and departmental promotion. Received awards best employees of the Corporation. Badge «For services to the Corporation» was received by Ilya Osherov, Advisor to the Director on medical issues. The award was presented and Yuri Semicheva, Director of repairs and maintenance. The same Sign was awarded to Andrei Garbuz, foreman, 49, and Julia Grigorieva. She is the head of technical control shop 7. The sign of «the artist» was awarded for 65 representatives of the various departments. Another 10 people received the signs «the Best young workers of VSMPO». The award «Honorary veteran of the Corporation» has got 20 employees.
Mikhail Voevodin, CEO of VSMPO-AVISMA Corporation, in a solemn speech told how the management of the Corporation proud of the result. And the Birthday was a great occasion not only to highlight successes, but also to thank all of those involved. To achieve had invested considerable labor in the process chart a new frontier. Achieving them will give another reason to celebrate. The Corporation has successfully fulfilled the production plans, introduces new equipment, ensures commitments to customers. Separately, Mikhail Voevodin noted the activities of designers of new products, experts in their certification. Over the past year, shop No. 22 was able to master over 150 of titanium forgings. The certificate received more than 160 kinds of new products. In the Upper Salda feast was celebrated on 1 July, events were held outdoors. The most striking viewers called the show weightlifters and competition for families.
View all news
Our consultant will save your time!

Stanislas
sales department
+7 (905) 233-21-42