News
19 September 2017
The absolute record export volumes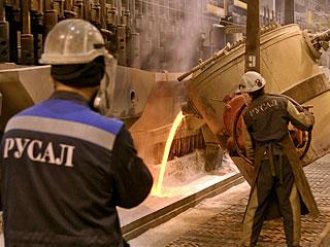 Specialized coal terminal JSC «Rosterminalugol» set its first record. He managed to export more than 2.4 million tons of coal in one month. The index increased by 46% compared to the same period of the previous year. This terminal is the transshipment of coal. For her use of modern technology. The terminal is part of port coal holding.
Work was in full swing throughout August, which helped to achieve such a result. The average lot size being shipped on a ship, was more than 82,9 thousand tons. All these vessels was 29 units. The highest performance was achieved over 52.4 thousand tons. It's just one shift processing vessel, which is 12 hours. Such statistics for the entire month.
Railway in August, there were over 2.3 million tons. Loaded was about 33 thousand cars. It is worth noting that 42% of them are brand new. The average per day was downloaded more than 1 thousand cars. If we assume for one shift, more than 650. In August 2016 the volume made up 23798 units of railway transport. More than 1.65 million tons of export coal.
During the period January-September, exported a little more than 15 million tons. In the previous year this level was reached more than 11 million tons. The difference amounted to 42%. Since the beginning of this year has shipped approximately 16 million tons. In other words — 226 thousand cars. Loaded ships turned 25. One a bulk carrier and is assumed 128 thousand tons, the rest to 100. This led to achieving an absolute record volume. He reached for the first performance of the entire coal industry in the region.
View all news
Our consultant will save your time!

Alexander
sales department
+38 (063) 073-44-92