News
25 September 2017
Valves for the fuel and energy complex produced by the company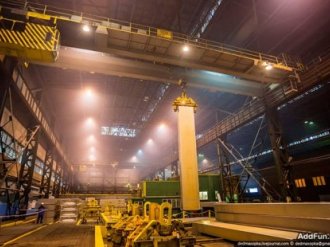 The recently held talks between the companies «Armalit» and CJSC «SIBUR-TRANS». The latter is one of the leaders in the transportation of hydrocarbon raw materials of Russia. She organized a meeting whose purpose was to technical audit. SIBUR-TRANS would Armalit in the list of suppliers, justifying trust. It will supply valves for tank containers. This trust was manifested for a reason.
The auditors visited the production workshop of the plant Armalit. The process was definitely that they are well-equipped. In addition, the use of control and measuring equipment. Did not go unnoticed control methods and stands for testing. During the meeting, both sides agreed to establish a shut-off valve. He was nominated a number of requirements regarding its operation. The main condition is that it must be ensured full-time work. Her period will last no less than 3 years. After this time, the product is subject to factory repair. After checking SIBUR-TRANS has come to certain conclusions. Armalit meets all the requirements made by it.
The company's activities Armalit is to create and produce valves. It is used by enterprises in various industrial sectors. Among them are gas, oil and others. The products produced by Armalit, meets all modern standards. The production process safe for workers. Besides, the equipment is properly maintained. The armature is sealed and does not harm the environment. It is of high quality.
View all news
Our consultant will save your time!

Nicholas
sales department
+38 (050) 369-66-30