News
10 September 2017
The Australian company plans new investments in iron ore industry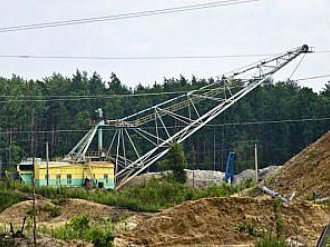 The reason for this was the increased demand of Chinese enterprises for iron ore. Also one of the reasons is the increase in prices for the raw product. Financial conglomerate Germany expects new investments and increase capacity in production of iron ore. There will also be replacement ore deposits, which are gradually depleted.
Deutsche Bank claims that the three largest iron ore companies in Australia is planning to invest about $ 10 billion in private enterprise. This will increase ore production to 170 million tons per year. By 2022, growth will be 9%, to 850 million tonnes in raw equivalent.
Rio Tinto in late summer will launch a new Deposit. He is the first gradually replace depleting mines in the West of the country. In the future the company plans to allocate about $ 100 million for such purposes. We also discuss the launch of projects totaling billions of dollars. They plan to implement in the next three years.
Corporation BHP Billiton can also invest about $ 3.2 billion in the construction of a new mine. It is intended to replace the 80 million tons, which the company will lose as a result of depletion. We are also planning major investments in increasing the size of the production. The company plans to spend about $ 300 million to increase ore production to 290 million tonnes a year. Half a billion dollars will be invested by the Corporation FMG to replace the production capacity.
Chinese economic policy has led to the development of favorable conditions in the iron ore market. Stable and large iron ore prices forecasted to hold out at the position during the year.
View all news
Our consultant will save your time!

Nicholas
sales department
+38 (050) 369-66-30