News
11 September 2017
Iron ore company of Australia think about new investments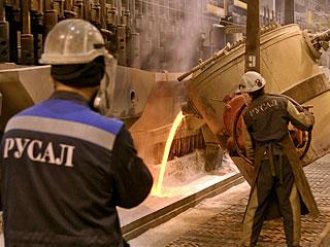 The need for iron ore from steelmakers China exceeded expectations. The global cost of raw materials has also increased. These two factors have given impetus to new investments aimed at capacity expansion. Three iron ore company of Australia, which occupies a leading position will invest in their own units. According to Deutsche Bank estimates the investment will reach about 10 billion USD. The result will be the commissioning of approximately 170 million tons/year of new production capacity. They will be able s stock to cover falling production at existing enterprises. In the end, compared to the 2016 Australian manufacturing by 2022 to increase by 9%. Production volumes will amount to 843 million tons.
If we consider the activities of the companies, the industry leader Rio Tinto launched the mine Silvergrass. He first commissioned a project to replace the fields. The decommissioning in this case is Western Australia. In the future, the Corporation plans to invest in the implementation of these goals of 100 million USD. Over the next three years will be able to start the projects, the cost of which totals 1 billion USD. Now they are pending approval.
BHP Billiton assesses the ability of investment of 3.2 billion USD. We are talking about the mine South Flank. Its operation will allow to fill 80 million tons annual output of iron ore. That number will be lost in the near future against the background of depletion of the producing fields. About 300 million USD will be invested to increase ore extraction up to the level of 290 million tons annually.
Fortescue Metals Group, occupying the third place, plans to invest 1.5 billion USD in replacement production capacity. The funds will be invested in the plant, Firetail.
View all news
Our consultant will save your time!

Alexander
sales department
+38 (063) 073-44-92