News
3 September 2017
Completion of construction of the main frame Pregolskii TES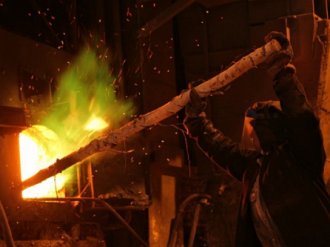 Now this week, the STREAM ends its yet another ambitious project. The final stage is the construction of the frame main body Pregolskii TPP. The team, part of the holding «Baltic metallurgical company» has built significant design. Its volume is 3.5 tonnes. This project is already the third with energy. In 2016 began working with Mayakovsky TPP and Malahovsky. For the whole working period to more than 5 thousand tons of metal constructions. More than 1 thousand tons of the total volume produced by the company. Also, work in Gusev and Sovetsk. Everything is parallel. The combination of processes allows all to perform at the appointed time. The use of their own products ensures reliability and durability. The company is a decent competition to other.
On Malakhovskoe thermal power plant equipped with various overpasses. Mayakovskaya TES they are built for current — and pipelines. In addition to other power facilities construct buildings. In the Kaliningrad region creates industrial and administrative purposes. STREAM company installed more than 42 tons of metal constructions for roofs. This is done in the new shopping center SPAR under Guryev. Work is carried out quickly and efficiently. While they use modern materials and introducing latest technology. To use the services of a professional team STREAM for many companies. The construction of the holding is not against the new cooperations. The competition on the market very significantly. Therefore in the interests of the company to constantly improve.
View all news
Our consultant will save your time!

Alexander
sales department
+38 (063) 073-44-92