News
24 October 2017
Zinc deficiency increased by 30%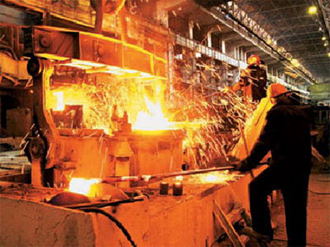 From January to August this year on the global market of zinc have increased by 30%. Comparison was made with the eight-month period last year. Reached 287 thousand tons. At the same time the total number of registered warehouses of stock for eight months decreased by 274 thousand tonnes. The world production of concentrate of zinc for the first eight months increased by 3.9% to 8.63 million tons. The change in performance for the most part justified by growth in Turkey, India, Eritrea and Peru. However, in Australia and America, there is a decrease in this indicator. Global output of refined zinc showed a slight decrease. The index was 0.1%, reaching 8.94 million tons in the eight-month period this year. The reduction observed with the decline of production in China, Canada, Thailand and Korea. But low rates offset by a significant increase in production of metals in India.
The worldwide increase in the consumption of purified zinc was 0.6%, reaching the mark of 9.23 million tonnes. At the same time in Europe and China, a decrease of 0.9% and 1.3% respectively. Capacity indicators was justified by growth of demand from Japanese, American and Taiwanese consumers. Supplies of concentrate of zinc in China has increased by 38.9% compared to the eight-month period of 2016. Indicators amounted to 714 thousand tons. The volume of imported refined zinc dropped by 5.3%. His numbers amounted to 302 thousand tons.
However, global consumption of refined lead in the first eight months of this year exceeded the supply. The figure amounted to 119 thousand tons. Increase in the production of metal during this time reached 4.1% to 7.66 million tons. The main contribution came from India and China. Imported in China, the volume of concentrate of lead fell by 4% over the previous year, amounting to 480 thousand tons.
View all news
Our consultant will save your time!

Vitaliy
sales department
+38 (095) 209-60-73