News
17 October 2017
The number of Glencore shares will increase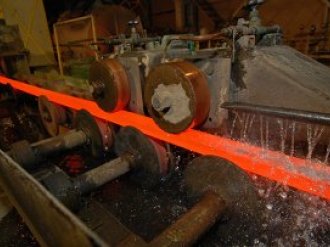 Means the shares of the leading producer of zinc in Peru, the company Volcan Cia. Minera. Mining Corporation Glencore was in Switzerland. The decision to purchase was made on the background of the revision of the zinc assets. Only one month has passed after receiving the message regarding dezinfectarii in Africa. On their basis it was announced the desire to increase their share in the Volcan Cia. Minera. The company ranks fifth in the world ranking manufacturers of concentrate of zinc.
Glencore today already has 18.11% of shares. The volume of purchased securities will be 26,73%. It shares «A» class, the cost of which will amount to 531 million dollars. The company also offered to other shareholders of the company in Peru to buy back the remaining paper in this class. Stock analysts have made preliminary calculations. According to their estimates, Glencore will be able to purchase an additional 21−22% of the shares «And"class. This step will bring the cost of the purchase to the level of over 950 million dollars. Note that the Corporation in circulation there are the stock «b"class. In conjunction, Glencore will increase its own share in Volcan to the level from 19 to 28%.
Volcan includes four deposits and the concentrator — there are seven pieces. Last year the company released 273000 tonnes of concentrate of zinc. Of lead were produced 52,000 tons, silver — 22,000 oz. Increasing its stake, Glencore expects to strengthen its position in the global zinc market. It will also expand access to quality concentrate of metal. This approach will allow you to save on scale. This will be possible thanks to the increased integration Volcan with operations in Peru.
View all news
Our consultant will save your time!

Nicholas
sales department
+38 (050) 369-66-30