News
4 October 2017
Modernization of the enterprise belonging to the group of companies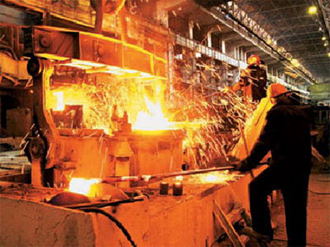 The period January-September 2017 was marked by a high rate of production of thermal coal. It amounted to more than 3.1 million tons of fossil. Such results were achieved thanks to the hard work of the miners of the section Steppe. He was commissioned not too long ago. Since the total volume of coal mined amounted to more than 57 million tons. So says the data of the press service of the company «Russian coal». The cut of the Steppe is functioning enrichment plant. Since the beginning of this year it processed more than 2.6 tons of solid fuel.
Razrez Stepnoy belongs to the group of companies «Russian coal». She continues to implement its investment program. According to the program is the modernization of machinery used for mining operations. It also includes equipment for transportation. This year began to use the new graders. Also came to the plant bulldozers CHETRA T-35. Continue the program next year.
Experts of the company «Russian coal» assure that energy coal demand. This is one of the fuels, which has a high global demand. While this figure is still actively growing. This situation creates favorable conditions for Russian coal exports. Active minerals will allow to increase export volumes. To produce more stone coal will be introduced the latest equipment. Analysts predict growth for 2017. According to them, they need to significantly exceed last year's results.
View all news
Our consultant will save your time!

Nicholas
sales department
+38 (050) 369-66-30