News
19 October 2017
At Bystrinsky GOK introduced a system of monitoring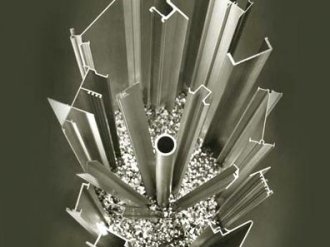 In Bystrinsky mining and dressing plant started operating monitoring system. Modern technology was involved in Norilsk Nickel. It is with his light hand of the implemented system positioning personnel, mining equipment and transport. A new tracking system designed to improve worker safety when performing mining. Monitoring also enables to accurately coordinate actions of rescue services in case of an emergency. The system provides the possibility of establishing optimal management of production processes.
To optimize processes each unit of mining machinery and transport GOK is equipped with a «Scout» — modern equipment for satellite control. The software is organized in the format of GPS and GLONASS. This approach allows us to develop an optimal route for each vehicle. The result is significantly reduced maintenance costs of transport. Downtime significantly reduced due to more efficient use of working time. The system operation principle is based on continuous data transfer of movement coordinates, velocities on the remote controller.
After the data processing Manager in online mode monitors the route, fuel consumption, mutual arrangement of the transport units. When this technique fails to position with accuracy up to 3 meters. Functions of the system also provide for timely notification of the possibility of clashes and assaults, approaching a dangerous area. The staff involved in mining operations also is provided with an individual GPS devices. Their task is a continuous stream of employee location to the dispatcher.
View all news
Our consultant will save your time!

Nicholas
sales department
+38 (050) 369-66-30