News
1 October 2017
On Uralelectromed increased its production of copper sulfate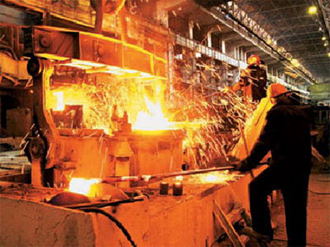 Part of UMMC's Uralelectromed was able to increase production volumes. This is indicated by results of activity for the passed eight months of this year. For the eight-month period the company produced over 31,000 tons of copper sulfate. This figure above last year's results for the same time period in 1,6 times. The increase of produced volumes is associated with a favorable market conditions. There was also the upgrading of technological equipment. The enterprise is engaged in the implementation of the flexible marketing policy.
Chief engineer reported on the development of special programs. It aims to increase production capacity. The programme is planned and carried out the implementation of innovative ideas. In the production process will involve the development of optimization of technological operations. They are also aimed at improving the already high quality products. Uralelectromed actively exports received copper sulfate in European countries. This volume is about 70% of the total produced quantity. In Europe, the sulfate is usually used as an additive to obtain animal feed.
Uralelectromed takes into account the wishes of clients and protects their interests. The result of this policy was the development of the production of fine copper sulfate. Its fractions amount to 0,63; 0,8 mm. Quality all kinds of copper products the company complies with the European Union. The same can be said about the environmental and hygienic safety. The quality is confirmed by certificate of conformity obtained by Uralelectromed in 2009. Also, the manufactured products fully meet the requirements of REACH.
View all news
Our consultant will save your time!

Nicholas
sales department
+38 (050) 369-66-30