News
31 October 2017
Increased production of RUSAL in the third quarter of 2017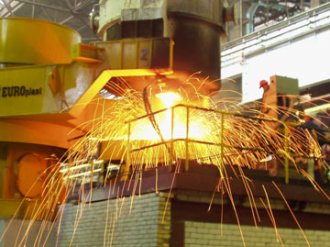 I was recently provided the data of RUSAL in the third quarter of this year. Summary of production activities for the period was more than the previous. The company increased its output of aluminium by more than 1%. They rose to 931 thousand tons than in the second quarter of 2017. More than 90% of the entire production volume had on Siberian plants. Dynamics across the enterprise while not particularly varied.
With regard to the sale of aluminium, then things are not so good. The volume of sales fell by almost 3.5%. In quantitative terms, it is almost 968 thousand tons. The reduction of this indicator is quite simple explained. Increased production has somewhat complicated the situation with transit. A large number of products could not physically transported. Ports and vessels are not able to make such a volume. Because the supply of the rest of the produced aluminium was planned for the next period.
Sale of value-added products for the period amounted to 479 thousand tons. The company provides strategy, which it tries to bring to life. It is a new division of sales. The share of value-added products should increase. In the third quarter of 2017, it amounted to 50% (in the II — 49%).
The average price of products rose more than 2%. In monetary terms, it is 2.1 million dollars. Average realized premium reached $ 162/ton. She declined 7% in contrast to the indicator of II quarter.
During the period January-September 2017 the demand for aluminum products — 47.8 million tonnes. It is almost 6% more than in the same period last year. However, due to the growing demand gap in the market for this product amounted to 0.8 million tons. High demand seen in Europe, North America, India, China.
View all news
Our consultant will save your time!

Nicholas
sales department
+38 (050) 369-66-30