News
27 October 2017
Industry experts visited the prototype Tominsk GOK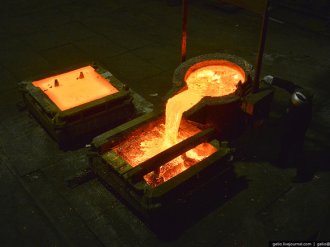 Part of a Group RMK Miheevsky GOK conducted a tour for industry professionals from Russia, Kazakhstan. Representatives of the largest companies in the mining, milling of minerals has made a study visit to the establishment of RMK. As part of the tour the experts met with the principles of the standard «Smart brass». It is engaged in the development of Russian Copper Company to own business. The guests visited the processing plant and mine. During the tour, they spoke with technologists, engineers plant. Experts was highly appreciated by the advanced solutions adopted in the field of mining, beneficiation of raw materials. Was marked by measures to protect the natural environment and active social policy of the enterprise. The same principles will be applied during the subsequent organization processes in Tamanskom GOK.
It is assumed that GOK will take the place of the most large-scale modern industrial enterprise. It is planned to use innovative technologies. Their application will ensure the enrichment of copper-porphyry ores of the content of copper is 0.44%. Also the Tominsk GOK will provide an opportunity to stop the development of the Korkino coal mine. In its formulation is applied filling material made on the basis of the enrichment plant tailings plant. This approach will enable the elimination of endogenous fires, to strengthen the flanges of the section.
Experts, assessing the reserves established assets at 660 million tons of ore. Given the volume, the field can be attributed to the 50 largest global copper deposits. Evaluation of the investment by RMK produced in July 2017. Investments during this period amounted to over 65 billion.
View all news
Our consultant will save your time!

Alexey
sales department
+38 (093) 727-19-11