News
11 October 2017
The price of tungsten will increase due to the reduction of Chinese exports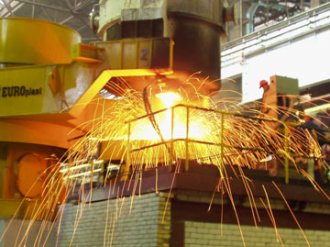 According to the London Metal Bulletin , the cost of tungsten from the first days of July have increased. The difference was more than 50%. Tungsten is a heavy metal and is mostly used in the defence sector. Also it is used for the manufacture of tooling and cutting tools. The experts reviewed the reasons for the dramatic change. Jump occurred due to the threat of reducing the volume of export from China tungsten. The share of the products exported to the global market, accounts for about 80%.
About the situation said senior Manager of Argus Consulting. Usually China were engaged in export quotas of tungsten. The official rate, which was limited to exports amounted to 91,000 tons annually. However companies manufacturing the tungsten as a by-product, was also involved in its delivery. The question in this case is about the producers of molybdenum. This increased the annual supply of a further 45,000 tons.
However, in early June of this year, the export of Chinese tungsten limited to the current quota. This was announced by representatives of the Ministry of industry and information technology. The company does not fit into the established framework will have to stop the production of metal. The issue of licenses. They will get only producers that meet certain standards. Will be the rules and norms of ecological security in conjunction with safety.
Meanwhile, Western experts speak about the real threat of a sharp decline in exports of tungsten from China. Confidence is based on the mass closure of many mining enterprises. However, in the first closing for industries of polluting nature and working with unsafe practices.
View all news
Our consultant will save your time!

Vitaliy
sales department
+38 (095) 209-60-73