News
1 November 2017
Thanks to Chinese investment develops, the production and export of iron ore in Peru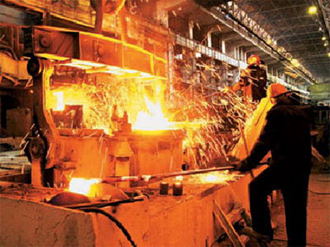 Chinese companies have already begun to invest in the development of Peru. More precisely, they invest in the production and export of minerals. To date, Peru is the second largest supply of silver and copper in the world. The third position belongs to the country for the export of tin and zinc. As for iron ore, the industry is only developing. Now in the country there is only one company engaged in the production. Hierro Peru belongs to the group Shougang (China).
Investment from China can lead to an increase in the iron ore industry. Peru a few years later can take second place. Of course, we are talking about Latin American producers and exporters. First place for the supply of iron ore is Brazil. Iron ore company in Peru for 2016 was able to produce 7.7 million tons of ore. Chinese investors hope for higher rates.
For the project to improve the industry allocated $ 1.5 billion. Through this funding Hierro Peru needs to increase its power. This figure is expected to grow to 20 million tons per year. In addition, the iron ore industry will join another company.
The company will be called iron ore Pampa de Pongo. Its construction is planned in the South-West of Arequipa. Start work needs from April 2018. First will be operational in the second half of 2019. The initiator of the construction is the Chinese company Zhongrong Xinda Group. The project will cost $ 2.5 billion. The mine itself will receive funding in the amount of 1.3 billion dollars. Mine is built for 1.2 billion dollars.
View all news
Our consultant will save your time!

Alexander
sales department
+38 (063) 073-44-92