News
8 November 2017
The Corporation of Hungary is committed to the speedy implementation of the Nickel project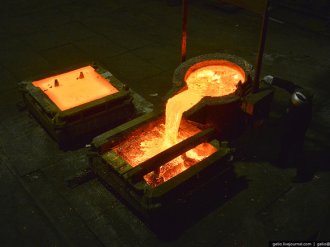 A large Corporation from Australia's BHP plans to review the possibility of implementation of the second phase of the project construction of Nickel West. The activities of the company aimed at obtaining sulphate of Nickel. Hungary expects to complete the stage before deadlines. The cost of the first stage of the project amounted to $ 43 million. Its implementation takes place on the territory of the plant for the production of Nickel Kwinana. It is located in Western Australia. The completion of the first phase is scheduled for April 2019. After the implementation of this stage, the enterprise will annually produce 100,000 tons hexahydrate sulfate of Nickel. This metal is the main element in the production of lithium-ion batteries. Their main application is the manufacture of electric vehicles.
The President of Hungary Eduard Hegel said what caused the decision to accelerate the implementation of the second phase of the project. The reason is the increased consumption of sulphate of Nickel. After starting the second stage the annual production capacity of the enterprise will amount to 200,000 tons. Reaching these indicators, it can take the place of the world's largest supplier of sulphate of Nickel. The Corporation is considering another opportunity to Nickel West. We are talking about the production of sulphate of cobalt.
Synergies with other industries at Kwinana Nickel provides cheaper processes. As a result, the company will be able to become one of the most low-cost global suppliers of sulphate of Nickel. The project envisages complete automation of the enterprise. Recruitment will be carried out only to ensure delivery of raw materials. They will do the same loading the finished and packaged products.
View all news
Our consultant will save your time!

Alexander
sales department
+38 (063) 073-44-92