Our consultant will save your time!

Nicholas
sales department
+38 (050) 369-66-30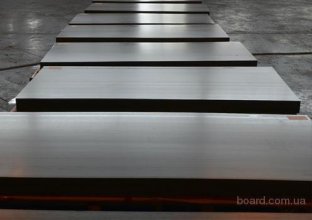 relevance
Monel has a melting point of about 1300 °C Strip, sheet, foil of this alloy working temperature up to 500 °C. Such materials with high Nickel content made it possible to solve the most complex industrial problems. Due to the high advantages Moseley sheet, strip, foil are very popular today in most industries, where work is connected with influence on the equipment of harmful and hazardous factors. The presence in the composition of the alloy of Nickel, copper, manganese, silicon determines namagnichennosti material, high corrosion resistance, gives the ability to withstand high temperatures without reduction or loss of strength characteristics.
Percentage composition
Mn
C
Si
S
P
Cr
Cu
Mo
Ni
Co
Ti
Cb+Ta
Fe
Al
2,0
0,3
0,5
0,024




28−34


not less than 63,0






to 2.5


application
Moseley sheet, strip, foil retain their quality in saline acidic and alkaline solutions, chlorinated water and sea water. Flat rolled based alloy Monel 400 is used in engineering, textile, medical, pulp and paper, shipbuilding, petrochemical industry, in the synthesis of mineral fertilizers, in the construction of steam generators. Details of Monel 400 can be operated in an environment saturated with oxygen at high temperatures.
supply
Rolling products sheet, strip, foil are supplied in all sizes standard sizes. To guarantee the quality of semi-finished products in the final stages of production are subjected to NDT. Tight tolerances on all products of this type and the unique qualities of the alloy is made to ensure the reliability and increase the duration of maintenance-free operation of the equipment even in the most harsh industrial environments.
buy at best price
Invariably high quality of production of Nickel alloys and a wide range of semi-finished products of various sizes will help you implement any production problems. Reasonable price and a wide assortment of products and make your purchase convenient and comfortable. Full compliance with the regulatory requirements for sheet, strip, foil from alloy Monel 400 provides the reliability and durability of operation of complex industrial equipment. In the absence of the range of products necessary parameters can be considered tailor-made order on the submitted drawings.