Titanium plate
Our consultant will save your time!

Alexander
sales department
+38 (063) 073-44-92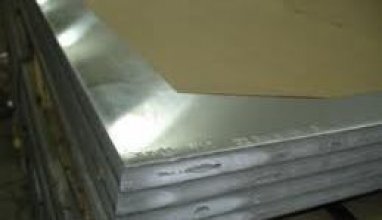 production
Titanium plate is a solid profile with a rectangular cross section. According to GOST 23755−79 is made from brand VT1−0 and alloys such as ПТ3 V, W-14, OT4−1, OT-4, W-6, W-20. Plate ПТ3 IN manufactured in the annealed condition. Brand VT1−0, OT4, and VT14 — hot rolled, without heat treatment. The surface of the plates can be with etching or without etching, should not have tears, cracks, sunsets, traces of oxides, delamination, non-metallic and metallic inclusions that are visible to the naked eye. The chemical composition is normalized to GOST 19807−74. Sampling for the determination of chemical composition is carried out according to GOST 24231−80.
supply
Thickness, mm
Cutting, mm
Ed. measurement
Price.
Titanium plate BT1−0
40
500x1000
kg
negotiable
— «-
615 x 985
kg
— «-
— «-
650x1060
kg
— «-
— «-
670x1150
kg
— «-
Stove brand ПТ3В
14
400x1115
kg
— «-
Stove brand OT4
12
400x525
kg
— «-
Stove brand VT14
25−300
250x1240
kg
— «-
dignity
High resistance to moisture, salt solutions, food acids, high hardness above the hardness of iron. At cryogenic cooling of the strength of the plate even increases. Titanium plate is superior to similar articles on specific strength, its Surface at high temperature, interacting with atmospheric gases, covered with a protective oxide-nitride film. Due to heat resistance, this plate keeps the stability of structure in a fairly wide range of temperatures down to cryogenic. Unique properties due to balanced structure and a special processing technology. Titanium plate lends itself well to welding, electron-beam, argon-arc and contact method.
disadvantages
Almost its only disadvantage is high cost, which in the long run still guaranteed to pay off.
application
Transportation engineering, oil and gas and petrochemical industry. A sheet of stamps W use for equipment operating at t° to +450°C. Brand VT6 has a high specific strength and corrosion resistance, thermal strength and namagnichennosti important for instrumentation. Also used for aircraft engine parts, chassis, fasteners, power of fragments of the case. From plate brand VT6 thanks to the durability in sea water to produce propellers, trim body. Titanium plate brand FROM magnesium alloy and aluminum, used in the Navy, aviation, industrial chemistry. This plate stand for 2000 hours t° +350°C.
storage
Titanium plate is stored in covered warehouses in certain temperature conditions, where there is adequate protection from mechanical and other damage.
buy at best price
A wide range of semi-finished products from titanium alloys are always available in stock, LLC «_". Articles of titanium plate, presented on our site, are offered at the price of the manufacturer without including the additional cost and affordable way of placing order and choosing the most suitable shipping option will ensure maximum comfort to the buyer. A huge variety of semi-finished products from titanium alloys we will pick up the necessary material to solve any most complicated industrial tasks.