Wire, round, rod
Our consultant will save your time!

Nicholas
sales department
+38 (050) 369-66-30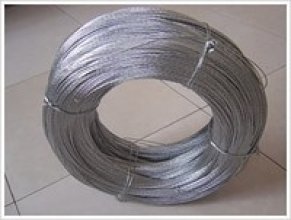 dignity
Thanks to optimally balanced composition, stainless steel 20KH20N14S2 (ЭИ211) alloyed with chromium, Nickel, silicon, titanium, etc. chemical elements, exhibits high technological and operating characteristics: heat resistance, resistance to corrosion damage, good resistance to scale formation, which allows the use of wire, round, rod brand 20KH20N14S2 the toughest production conditions. The high temperatures in the working area up to 950 °C reduces the operating parameters of semi-finished products of the brand 20KH20N14S2. The high content of chromium promotes the formation on the surface of goods durable film coating that protects the material from oxidation and corrosion. It is particularly important to note 20KH20N14S2 steel wire, round, rod, and good resistance to fatigue processes and inertia in relation to the aggressive influence of the gas environment.
COMPOSITION
Percentage composition according to GOST 5632−72.
| Alloy | C | Ti | Cr | Ni | Cu | Mn | P | S | Si | Fe |
| --- | --- | --- | --- | --- | --- | --- | --- | --- | --- | --- |
| 20KH20N14S2 | ≤0,2 | ≤0,2 | 19−22 | 12−15 | ≤0.3 mm | ≤1,5 | ≤0,035 | ≤0,02 | 2−3 | basis |
treatment
Steel is melted in open arc furnaces on. Processing of hot rolled is carried out at a temperature of from 950 to 750 °C. the Semi-finished products can be welded using manual and automatic welding. After welding it is necessary to apply a final heat treatment.
application
Wire, round, rod 20KH20N14S2 due to high heat resistance, and ability to work in aggressive environments, used in machine building, oil and gas processing industry. Of these elements produce semi-finished products heat treatment furnaces parts furnace conveyors, boxes for carburizing, etc.
buy at best price
Our site offers a wide range of products from chromium-Nickel steels. High quality of products and lack of intermediaries determine the most favorable conditions for their acquisition for solving current production problems. Delivery in the shortest possible time in any region of the country and abroad, compliance with regulatory documentation already gained the trust of regular customers. Due to the relatively low cost and wide model range, wire, round, rod brand 20KH20N14S2 are in high demand in many spheres of production.