Wire, round bar
Our consultant will save your time!

Vitaliy
sales department
+38 (095) 209-60-73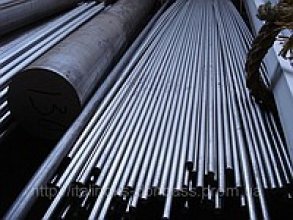 dignity
The most important qualities rolled brand 20KH25N20S2 include high heat resistance and heat resistance. These qualities allow the use of semi-finished products made of such raw materials in demanding industrial applications with a significant excess of normal temperature regimes. Thanks to the optimal technological and operational parameters such material actively oppose the influence of the most aggressive industrial factors, providing reliability and durability of work of critical equipment.
production
Percentage composition according to GOST 5632−72
Alloy
With
Mn
Cu
P
S
Ni
V
Cr
Si
Ti
Mo
W
Fe
20KH25N20S2
≤0.2
≤1,5
≤0.3 mm
≤0.035
≤0.02
18−21
≤0,2
24−27
2−3
≤2
≤0.3 mm
≤0,2
the rest
20KH25N20S2 steel is smelted in open electric arc furnaces. Manufacture of semi-finished products normalized following GOST: 1133−71, 5582−75, 5949−75, 4405−75, 14955−77, 2590−2006, 2591−2006, 7417−75, 4405−75, 8559−75. As well as the following: 14−1-5350−97, 14−1-5361−98,14−11−245−88.
application
Heat-resistant Bicycle brand 20KH25N20S2 designed for the production of elements of high heat resistance, working under high temperature up to 1100 °C, parts of furnaces operating in the hydrocarbon and air atmosphere, furnace rollers, supports and suspensions boilers, etc.
buy at best price
High demand for rolled steel brand 20KH25N20S2 due to optimal combination of price and quality. A wide range of products and a convenient method of ordering will make a purchase from us as comfortable as possible. Full compliance of all products to requirements of normative documentation on it and the availability of quality certificates for each type of products guarantees long-lasting reliable performance of the ordered materials. Invariably high quality semi-finished products determines the constant trust of our customers.